Click on the the button below for available times or alternatively enter your contact details and our staff will contact you to book in your comprehensive eye consultation.
Boneham Optometrist
Location
We are located in the historic Dymocks Building on George Street, right in the heart of Sydney.
Practice Address
Suite 17, Level 4, 428 George Street
Sydney NSW 2000
Nearby Public Transport
Town Hall station, 6 min walk (400m)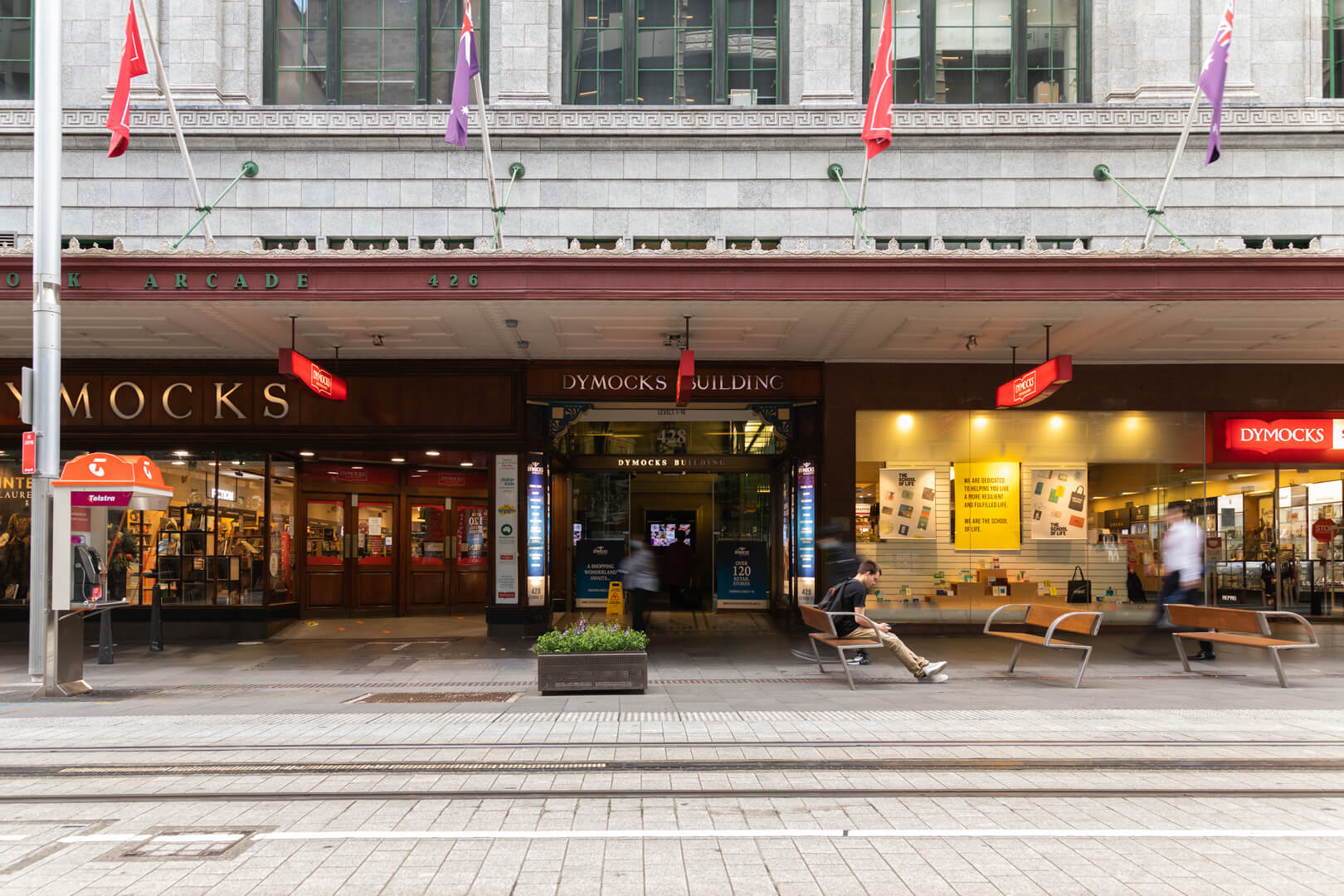 Sydney CBD Optometrist Hours
Opening Hours
Optometrist FAQs
Frequently Asked Questions
How to book a consultation?
You can make an appointment through the website or alternatively you can call or email us too using the Contact page.
What experience does Gavin Boneham have?
Dr Boneham has a Phd, BOptom and a BSc. in his early years he combined part time academic work with part time clinic worl. He has been a full time clinician for the last 25 years.
His main interests are complex contact lens fitting for keratoconus, corneal grafts, and orthokeratology (orthok). He was one of the first optometrists in Australia to fit orthok and has been president of the Orthokeratology Society of Australia for nearly 20 years, lecturing on the topic nationally and internationally.
He is a fellow of the International Academy of Orthokeratology and Myopia Control, and is still involved in educating beginner to advance level orthok fitters
He also enjoys general optometry and, with the diagnostic technology we have available, is able to monitor and manage your vision and eye health.
Why makes Boneham Optometrist's different?
We are a family owned, friendly independent optometry practice, and we pride ourselves on always striving to be the best we can, using the latest technology and techniques, and understanding eye disease.
The most important thing for us however, is genuinely caring about the outcomes for our patients, and striving to care for them in the best way possible.
What are the primary eye conditions you treat?
The main issues that patients present with is poor vision.  Either they cannot see in the distance or are finding it hard to see up close.  Normally this can be fixed with glasses.   
Diseases we test for are dry eyes, cataracts, glaucoma, macula degeneration, retinal detachment, and cancers of the eye. There are rare diseases that we can also detect.
With all the eye diseases, we discuss with you whether we can manage it with observation, or if further referral to an Ophthalmologist is required. We will always refer to an ophthalmologist that specialises in your specific condition so we can get the best treatment for you.
Is there warranty on frames and lenses?
There is a warranty on all of our spectacle frames and lenses. Most frames have at least a 12 months warranty on them for any manufacturing defects. Spectacle lenses have a 2 year scratch and crazing warranty on the multi coating. All warranty claims get sent to the lab for assessment first.
We fit a lot of patients with hard contact lenses. These usually have a 1 month warranty for breakage. For any changes we need to make on the lenses there is a 4-6 month warranty period. This warranty needs to be purchased, so most lenses have this included in the cost.
What happens at the initial comprehensive consult?
Imaging will be done before you see the optometrists. This will normally include, pressure measurements for glaucoma. Optos imaging of your retina, OCT scanning may also be required, Corneal topography, corneal thickness mapping, may be needed if you have keratoconus, complex contact lens fitting.
We then have Testing with the Optometrist which will discuss the eye health results with you and then conduct the vision test.
What types of complex eye conditions do you treat?
We treat and manage a number of eye conditions.   However this practice is a contact lens practice with a particular interest in conditions occurring in the front of the eye.  We fit contact lenses for conditions such as keratoconus, post corneal graft surgery, and dry eye. We also fit a lot of orthokeratology lenses
Due to us being one of the  first practices in Australia that fitted Orthokeratology lenses we have also a lot of experience in managing myopia progression.  Orthokeratology lenses are one of the most effective means of slowing down the progression of myopia.
Do you supply custom hard lenses?
Yes, we have a vast amount of experience in fitting and supplying custom hard lenses. We have technology that can map out the shape of the front of the eye and design a custom hard lens for the patient to maximise comfort and achieve optimal vision.