Boneham Optometrist Sydney CBD
EST. 1937
Sydney optometrist for complex eye conditions
Book Consultation
Comprehensive Eye Care Approach
About Our Sydney CBD Practice
Boneham Optometrist are optometrists in Sydney CBD. We take pride in our work and want to achieve the best vision result for you. We do this by always striving to be up to date with the latest research, technology and procedures, and by taking the time to test your eyes. We aim to measure and understand all the parts of your vision system to achieve the best vision and eye health. Due to our experience, developed over the years, we are often able to better manage patients' conditions that mainstream optometry cannot treat.
Our practice is proud to provide general optometry services, but we also have a particular leaning towards fitting contact lenses on challenging cases. We are considered to be one of the best practices in Australia for managing keratoconus, orthokeratology, scleral lens fitting, corneal graft co-management, dry eye and the management of myopia.
Make an appointment for a comprehensive eye test with us to ensure that you are seeing as well as you can.
During your eye test we use the latest technology to optimise your vision and allow early detection of eye disease. This will ensure best vision for your eyes now and into the future.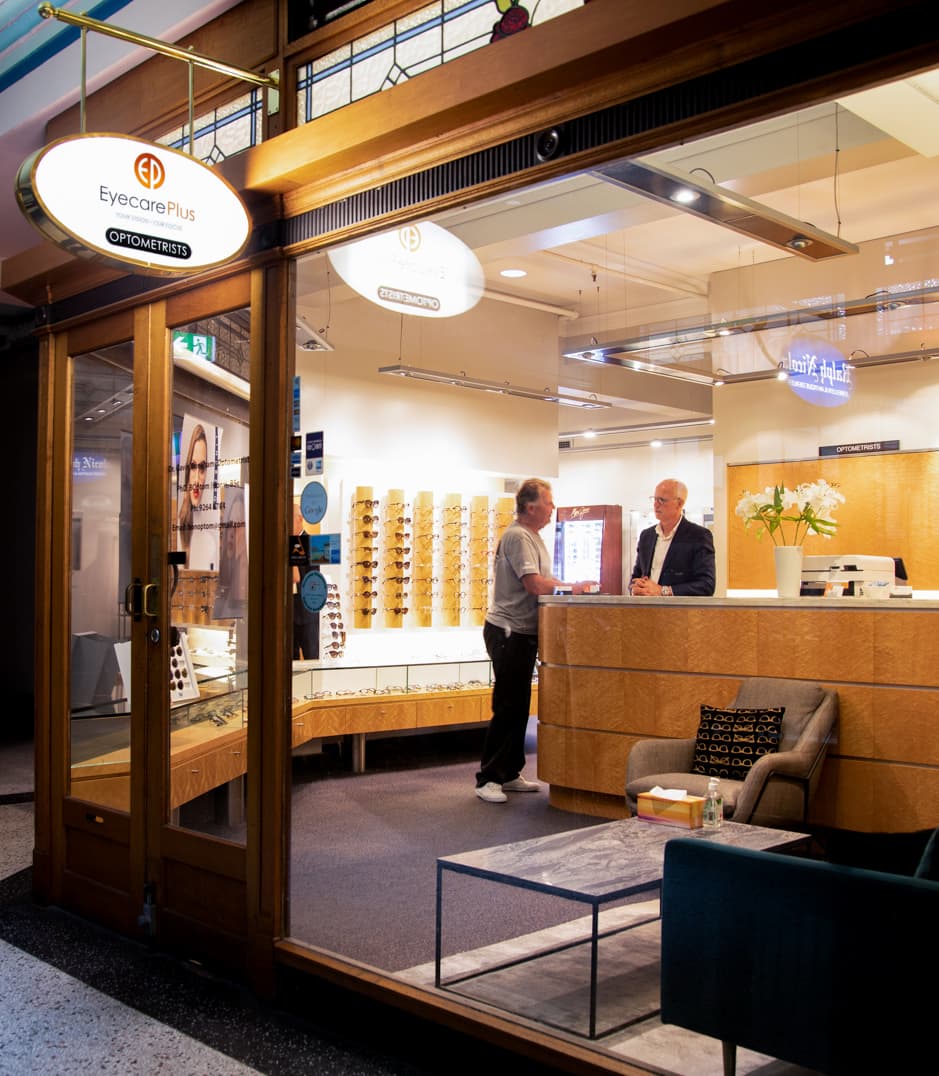 Boneham Optometrist
Sydney Optometrist
Key Practices
Orthokeratology
A custom designed rigid lens that sits on your eye and, while you sleep, gently remoulds your eyes shape, allowing you to see clearly through the day, whilst also slowing myopia progression.
Learn more
Keratoconus
In this condition the cornea, the window of the eye, thins and distorts, often reaching a point where glasses, soft contact lenses will not give you good vision. At this point hard lenses are necessary.
Learn more
Myopia Control
The prevalence of myopia is predicted to reach 50% of the world's population by 2050. Thankfully, research and new technologies are helping us slow the progression of myopia.
Learn more
Dry Eye Therapy
If you have irritated eyes you may have dry eyes. A very common condition. Thankfully new research, technologies and treatments are helping us manage this condition better.
Learn more
Gavin Boneham. PhD, BOptom (Hons), BSc FIAMOC
About Gavin Boneham
Gavin is our principal optometrist and has become an internationally regarded and leading edge contact lens practitioner since he left the academic world.
He has also been involved in education, for undergraduates, co-managing a speciality contact lens clinic at UNSW for a number of years, as well as being involved in postgraduate education, lecturing both nationally and internationally.
He is current president of the Orthokeratology Society of Oceania, having held the position for close to 20 years. He is also a Fellow of the International Academy of Orthokeratology and Myopia control (FIAOMC) and a member of the board of the IAOMC.
His encompassing interest is achieving the best vision results for his patients. He especially enjoys managing Orthokeratology (OrthoK), keratoconus, customised scleral lens, myopia management and treating dry eye.